Know your components' load limits!
Materials testing with destructive impact loading by Nordmetal
When it matters most: we guarantee safe products that withstand large forces.
Imagine the following situation. A car is driving on the freeway at night. One of the car's tires suddenly blows out, and the vehicle swerves off the road to the right. It collides with the guardrail and sideswipes a tree. The car comes to rest behind the guardrail. Emergency responders rapidly reach the site of the accident and save the 22-year-old driver and the 20-year-old passenger. Fortunately, they are both only slightly injured and are taken to the hospital.
Optimized materials, properly designed components, and safety systems in cars reduce the risk of serious injuries in the event of accidents. The materials used are tested for their resilience in crash tests. These tests provide detailed information about vehicle occupant protection in the event of head-on, side, and pole impacts.
Nordmetall performs specialized materials testing and provides reliable material models to ensure realistic simulation of crash events during vehicle development.
We are specialists in destructive materials testing. We find out what impact and extreme loads your material or component can withstand.
We call our specialized field "highly dynamic materials testing." We analyze the properties and behavior of your material when environmental variables such as temperature or pressure suddenly undergo an extreme change.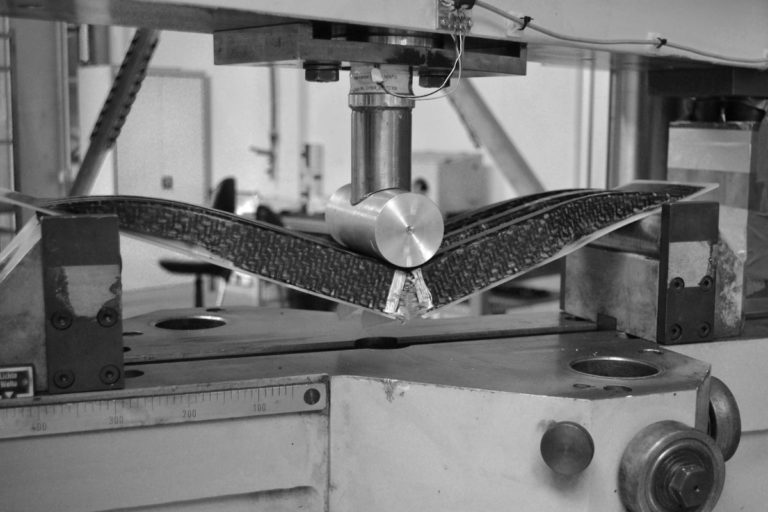 We want to improve the accuracy of your numerical simulation. So we provide you with accurate material data and models. These reproduce the loading conditions of real dynamic-impact processes, such as:
Ballistic and explosive threats
High-speed material-processing technologies and forming processes
Crash behavior of materials and components
Deformation at high and low temperatures
 Specialized testing and measuring equipment
 Broadest range of testing options in the world
 Team of specialists with a consistently solution-oriented and interdisciplinary approach
 Experienced partner providing you with everything from a single source, from material characterization to the finished material card
 Independence
Materials and components testing:
We test your material's response to extreme loads.
We test materials and components under extreme uniaxial and multiaxial impact loads such as tension, compression, torsion, bending, or shearing. Our test laboratories are equipped with specialized large- and small-scale testing machines as well as the necessary measuring technology for many tests.
Material models & simulation:
From the material characteristics that we obtain, we create material models for your simulations.
The material characteristics obtained in the test laboratory are then converted into computerized material models by our specialists. From this, we develop validated material cards for commercial solvers such as LS-Dyna® or Impetus®.
We help you to choose the right materials when developing products for highly dynamic applications. We act as independent consultants to analyze your material or component in the event of damage. We work with you to find solutions to your specific problems. Sometimes this means we develop new testing technologies for your specific application, material, or component. Other times, we take measurements of high-speed processes directly on site. Contact us!
We provide you with accurate material data and models for your numerical simulation
We see ourselves as a partner for our customers. We consider direct and open communication an essential basis for our cooperation. Be assured that we will analyze your specific problem comprehensively and advise you honestly and independently.
Nordmetall's specialists want to make your numerical simulation as accurate as possible.
To this end, we provide accurate material data and models that enable you to achieve a realistic simulation of deformation and failure behavior. You can simulate processes that take place, for example, during high-speed forming, hot forming, crash events, or safety applications.
We test metallic materials, plastics, fiber-reinforced plastics, ceramics, glasses, and composites of these materials.